When I used hear the phrase "style evolves" I thought of fashion as a whole and how trends constantly change, but never had I encountered the realization of my own style evolving. I know that sounds incredibly strange and obvious; as in how could I not understand that my own interests in style always change, but looking back on the years of my documented fashion diary (my lovely blog), I finally can see that fashion does come in phases for every individual. I've had 50's phases, grunge phases, 60's phases ect...
Before I never realized when I was in a "phase" of mine. However, it's become evident in the past few months that I'm stuck in a late 60's early 70's hippy phase that I never want to leave. ever.
Granted, I always swing back from phase to phase from day to day according to my mood, but this hippy thing is what has me excited to get dressed every morning.
Now, let's part from this glorious nonsensical rant of mine and jump to todays spur-of-the-moment ensemble: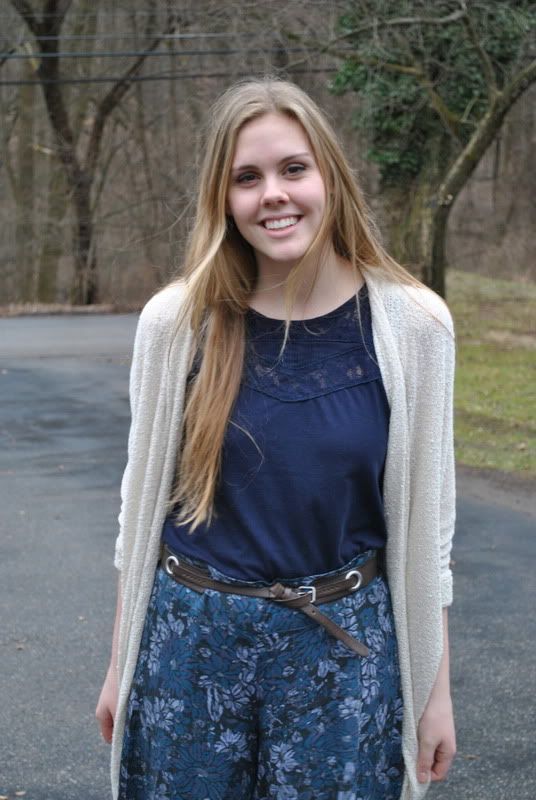 la ropa: pantalones (free people), camisa (hand-me-down JCrew), suéter (Nasty Gal), cinturón (thrifting)